Discover Your Best Coach
Connect with our global network of 70+ Leadership Consultants to find the right coach for your leader. Genesis employs a data-driven screening process and conducts chemistry interviews to ensure that the executives are matched with the most compatible coach.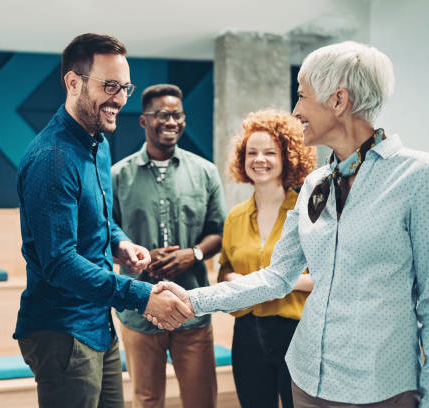 Transition Coaching
Provide your senior leaders with the 1:1 attention they need to plan and execute effective transitions into new roles. Our Acceleration Coaching solutions are based on the work of our Co-Founder Michael Watkins, who is the best-selling author of The First 90 Days® – an essential blueprint for navigating successful transitions relied on by leading global organizations.
Months 1-2
Establish Context
Coach Matching
1:1 Coaching
Stakeholder interviews
Months 3-4
Apply Transition Roadmap
Transition Roadmap
1:1 Coaching
Relevant Resources
Months 5-6
Drive Progress
Manager Check-in
1:1 Coaching
Sustaining Impact
Development Coaching
Our Development Coaching programs are recommended for situations where the leader has specific development needs to be more effective in their current role or to prepare them for future roles. Coaching is customized to address a leader's role complexity, risk, and visibility.