Leadership Development Journeys
Genesis Leadership Development Journeys are designed to accelerate the development of leadership skills and contribute an increasingly coherent and consistent way of operating across the organization.
Our Leadership Development Journeys are designed to accelerate leadership skills and strengthen leaders' collective approach to executing their responsibilities.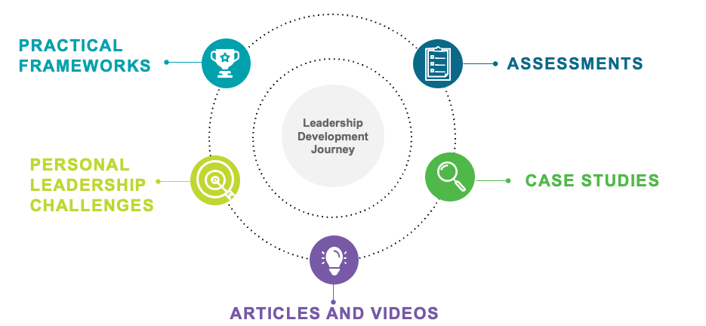 What will leaders gain from this experience?
Achievable Visions & Strategies
Cultivate leadership competencies consistent with your organization's objectives and principles.
Greater Team Alignment
Create shared understanding among team members regarding goals and expectations to improve collaboration and performance.
Accelerated Process
Implement strategies and tactics that enable your teams to move forward at a faster pace and achieve their goals more efficiently.
Expert Facilitators
Our facilitators possess 10+ years of industry-specific, functional, and contextual expertise that enables them to create transformational experiences and provide impactful services.
Design Your Leader Journey
The design of each Development Leadership Journey module is tailored to the specific participant experience through curated content. Delivery of these custom modules through cohorts will reinforce the on-the-job application of concepts and peer support.
Practical Frameworks
To help participants "make sense" of key challenges and provide a basis for constructive action.
Real-Life Scenarios
Organizational case studies created through information gathering at the project's outset.
Leadership Challenges
Participant personal challenges to stimulate the application of module frameworks and tools.
Time & Format
Modules are delivered in

3-4 hour sessions

Programs can be delivered virtually or in-person
Tools and resources for leaders to use after modules ends
Individual and peer-based work (synchronous and async)
Related Content
Product Guide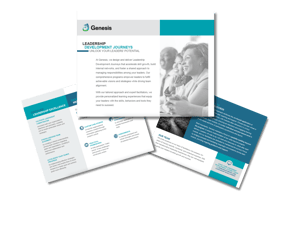 This resource provides an overview of our design and delivery of our Leadership Development Journeys
Case Study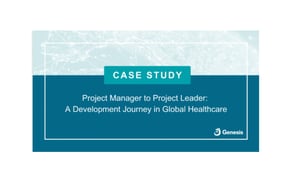 Learn how we helped a healthcare organization with 135 project leaders worldwide overcome their challenges and achieve remarkable success
Webinar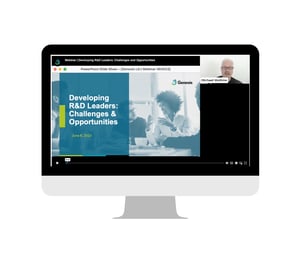 This webinar, hosted by Michael Watkins and Janet Spencer, explores Genesis' Leadership Development Journeys