Optimize Your Leadership Talent From Day One
The First 90 Days® Resources is a comprehensive virtual program designed to help leaders succeed in their new roles through a range of interactive and virtual learning experiences. It is proven to dramatically accelerate leader onboarding by guiding your high-potential talent through the key elements of effective transition planning.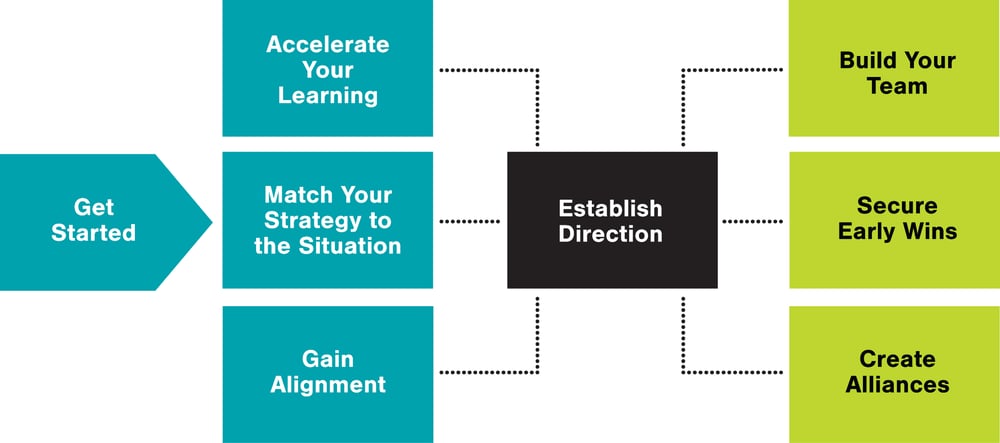 First 90 Days® Resources
Our online platform provides easy-to-use access to our transition support tools and resources, which can be augmented with virtual or in-person executive coaching.
with Coaching
A Genesis Certified Coach can provide leaders with personalized support and guidance to help successfully apply the program's strategies and tools to their unique situation.
with Webinars
Facilitated by Genesis Certified Coaches, our webinars empower your leaders to apply the online content to their situations and foster peer connections.
Self-Paced
Navigate through the crucial first 90 days in a new role at your own pace.
Case Study: Enterprise Onboarding Solution for Key Executives at Global Financial Services Firm
The organization in this client story is a Fortune 500 financial services corporation that operates a brokerage firm, manages a large family of mutual funds, and provides fund distribution and investment advice, retirement services, wealth management, securities execution and clearance, and life insurance.

CHALLENGE
Learning & Development executives at this global financial services company were seeking to accelerate the transitions of newly promoted high-potential leaders. The desired solution would speed up the leaders' transitions into their new roles and help them develop the skills to be successful at the new level. The client needed individual just-in-time support for hundreds of transitions occurring throughout the year, combined with networking and development experiences for three cohorts of the leaders over the course of each year. The support for individual transitions was to be provided by a group of internal company coaches. However, the coaches had struggled in the past to deliver consistent, high-impact support for leader transitions.

SOLUTION
Genesis designed a process that combined The First 90 Days Online with Coaching solution, to support the individual transitions, with cohort experiences delivered three times per year, consisting of virtual kick-off and capstone webinars and one-day, in-person workshop networking events. Internal company coaches participated in a Train-the-Coach workshop to ready them to work with The First 90 Days Online. The result was consistent education of transitioning leaders in core First 90 Days concepts, and a substantial increase in the consistency of coaching experiences. The cohort experiences are delivered by Genesis-certified leadership consultants versed in helping leaders accelerate transitions at the individual, team, and organizational levels.