Genesis proudly partners with leading global organizations, both private and public, delivering impact-as-a-service for leaders, teams, and organizations.
Client Stories
Setting Leaders Up For Success with a Customized Enterprise Onboarding Solution
A multinational corporation headquartered in St Louis, Missouri in the United States, this Fortune 500 company manufactures products and provides engineering solutions for a wide range of industrial automation, commercial, and residential markets with approximately 103,500 employees and 205 manufacturing locations in 140 countries.
The Challenge
The client identified a strategic need to set transitioning executives up for success as they moved into new leadership roles. Despite a long-standing and disciplined process of organizational reviews, succession planning, and talent management at the company, our client felt they were not providing the support they should for leaders moving into new roles. Their goal was to create a solution that would help transitioning leaders accelerate their learning about their new role, create meaningful contributions in less time in the new role, and minimize the oftentimes disruptive impact that a new leadership transition can have on a team and the business. The solution would help Emerson's new-in-role leaders get up to speed faster and better.
The Solution
We co-designed a program to provide our onboarding leaders with knowledge, skills, processes and tools to accelerate their transitions, to help them get up to speed faster and better. Our collaboration resulted in the creation of our onboarding program, "Successful Leadership Transitions: Taking Charge in Your New Leadership Role." Our Successful Leadership Transitions initiative is not just a one-and-done workshop; we see it as an operating system for how we want people to manage and lead during a time of transition. The program is well positioned in our portfolio of key instructional initiatives designed to be implemented at key inflection points in a leader's career journey. Every new leader at director level or higher across the company is assigned our Successful Leadership Transitions program via the corporate LMS. The data we consistently receive from both formal and informal evaluations indicate that this practice is delivering its intended business outcomes and improving both individual and organizational performance:
Higher rates of employee retention and satisfaction
Cohesion among leaders in transition and their teams
Strengthening and supporting a promote-from-within organizational culture
A sense of confidence and credibility in role on the part of newly-onboarded leaders
A model for integrating newly acquired businesses and their leaders
Equipping leaders with an enduring skill set for making effective transitions


---
Enterprise Onboarding Solution for Key Executives at Global Financial Services Firm
The organization in this client story is a Fortune 500 financial services corporation that operates a brokerage firm, manages a large family of mutual funds, provides fund distribution and investment advice, retirement services, wealth management, securities execution and clearance, and life insurance.
Challenge
Learning & Development executives at this global financial services company were seeking to accelerate the transitions of newly promoted high-potential leaders. The desired solution would speed up the leaders' transitions into their new roles and help them develop the skills to be successful at the new level. The client needed individual just-in-time support for hundreds of transitions occurring throughout the year, combined with networking and development experiences for three cohorts of the leaders over the course of each year. The support for individual transitions was to be provided by a group of internal company coaches. However, the coaches had struggled in the past to deliver consistent, high-impact support for leader transitions.
Solution
Genesis designed a process that combined The First 90 Days Online with Coaching solution, to support the individual transitions, with cohort experiences delivered three times per year, consisting of virtual kick-off and capstone webinars and one-day, in-person workshop networking events. Internal company coaches participated in a Train-the-Coach workshop to ready them to work with The First 90 Days Online. The result was consistent education of transitioning leaders in core First 90 Days concepts, and a substantial increase in the consistency of coaching experiences. The cohort experiences are delivered by Genesis-certified leadership consultants versed in helping leaders accelerate transitions at the individual, team, and organizational levels.
---
Achieving Organizational Transformation with Integrated Talent Development Solutions
This client is one of the world's largest healthcare organizations dedicated to curing cancer. It pursues this mission by supporting research, ensuring patient access to information, and engaging in advocacy for access to treatments, support services, and providers. It is the leading source of free information, education and support for patients, survivors, families, and healthcare professionals in its field. The organization also advocates public policy positions that accelerate progress toward cures and improve the quality of life of patients and their families.
The Challenge
To help one of the world's largest healthcare organizations develop the talent it needed to achieve its mission. More specifically, to enhance the skills of the Executive Directors and key leadership staff in 50+ National Chapters in the US responsible for a range of mission-based initiatives — such as, fundraising, educating, providing patient support, identifying clinical trial candidates — to deliver results more effectively, while simultaneously building a pool of talent to take on those challenging roles in the future. Ultimately, more than 140 leaders representing three key Chapter-based stakeholder groups participated in these bespoke leadership development programs, which were co-designed and delivered over a two-year period beginning in March 2016.
The Solution
The Client's Leadership Team and Genesis co-designed a series of blended solutions that translated organizational objectives into competency-based learning and development initiatives to up-skill existing talent and create a reservoir of leaders who could sustain the success of the organization and create a culture of learning. To build leadership abilities across the organization, we took a multi-level approach that was designed to cascade the skills being cultivated at the most senior level throughout the organization, thus embedding a common approach and language for leadership development. By centering each program on growing a leader's self-awareness of individual strengths and opportunities, we have seen leaders harness their talents for better outcomes while working to minimize and address their weaknesses. By helping them broaden their understanding of the real work of leaders, we've watched them apply new problem-solving strategies for leading their peers, their teams, and themselves.
---
Executive Transition Support at a Global Healthcare Company
The organization in this client story is a Fortune 100 healthcare company that was seeking to rationalize its roster of coaching providers. Genesis had a decade-long relationship with the company providing support to newly hired and promoted directors through a Transition Leadership Forum offered on a global basis. As part of the process of consolidating the number of coaching providers, the company asked Genesis to submit a proposal to become a preferred global provider with a specific focus on transition coaching.
Challenge
The business was entering a phase that combined rapid growth with more onboarding of external talent at senior levels. The company's culture was strongly relationship-based and value-oriented, making it challenging to integrate outsiders. In addition, growth in key businesses and retirements were resulting in more internal promotions to the VP level, including stretch assignments that created significant transition risks.
Solution
The company selected Genesis to be one of five global preferred providers of coaching with a focus on providing transition support. We created a custom set of Acceleration Coaching scopes that matched the intensity of support for the level of the executive and the extent of transition support. We also identified a set of highly-experienced coaches, many of whom already had extensive First 90 Days facilitation experience at the company and understood the business and culture. In addition, Michael Watkins was engaged to lead a day of discussions on transition and change at the company's biannual one-week transition support meeting for newly hired and newly promoted VPs, a meeting which also included sessions with most of the Executive Team. Executives receiving Genesis Acceleration Coaching have consistently rated the support highly. Our practice at the company continues to expand and increasingly includes Team Acceleration Workshops and other support for the leaders we have coached.
---
Team Development at a Leading Biotech Company
The organization in this client story is a leading US-based biotech company that promoted a regional leader to CEO. Like most new leaders, he inherited his predecessor's team and needed to assess, reshape, align, and accelerate it. The company was highly profitable, but recently had faced unexpected challenges in launching new brands. The new CEO wanted both to speed up his transition and accelerate the development of his leadership team.
Challenge
The new leader needed to intervene immediately to solve some major problems and came in prepared to operate in turnaround mode. The team he inherited had not dealt with these challenges effectively before his arrival. So, the new CEO had questions about whether they lacked the capabilities or whether the previous leader bore most of the responsibility. However, owing to the urgency and complexity of issues confronting the company, he didn't have the time to make significant changes in the team and decided he needed to work with the existing team for at least the first six months.
Solution
The company contacted Genesis to explore how we could offer transition support to the new CEO and his team. After discussions with the company, a Genesis consultant began to coach the leader using our Acceleration Coaching methodology, while at the same time developing and implementing a customized version of our Team Acceleration Process. As is often the case in these types of multifaceted client engagements, elements of the team acceleration process had to be co-designed and implemented with input from the leader and his HR business partner. In three sessions over six months, the team focused on improving their alignment, organization, and dynamics as well as developing concrete action plans. The team was transformed from a "silo-structured" group with trust issues and poor communication into a highly functioning and united team. The combination of increased integration and trust, coupled with the ability to have difficult conversations, allowed the team to prioritize the right issues and allocate resources much more effectively. By the end of the first six months, the team was able to turn around several mission critical issues, and they were starting the journey to becoming more nimble and less reactive.
---
Restructuring at a Global Biotech Company
The organization in this client story is a global provider of technical/scientific information. The company decided to reorganize a key medical data division, which included combining two existing units in the US and Europe with a recent acquisition. The newly appointed CEO of the unit faced the challenges of taking over a new team and integrating the two units into a coherent organization.
Challenge
The business faced the usual challenges of restructuring and integration as well as a major shift in strategy and structure from a product focus to a solutions focus. The CEO had defined the new structure and made key decisions on staffing. Many members of the executive team were new and the rest had substantially increased scopes of responsibility. Lower-level teams that had previously operated autonomously were now part of a matrix.
Solution
The company chose to invest in a Rapid Rewire Process. The Process began with coaching to help the CEO define his agenda and work with his new team. Then, a Team Acceleration Workshop was designed and delivered to build relationships and align the executive team. The result was a concrete team plan for the next 90 days including work-streams, accountabilities, and communication priorities as well as individual next 90 day plans for the team members. The process then was cascaded to the direct reports of the executive team using virtual workshops. Executive team members provided the strategic context at the start of each workshop and facilitators guided participants in creating their own next-90-day plans. The result was a dramatic acceleration of alignment and building of key relationships throughout the business. As the organization's Senior Vice President, Global Talent Management, and Leadership Development described it, "The Rapid Rewire Process dramatically accelerated a major internal integration and realignment of one of our key businesses. It had a major impact in speeding up both team and individual transitions as we cascaded it down through the organization."
---
Addressing Initiative Overload at a US College
The College is one of the nation's largest institutions of its type, with a reputation for the pursuit of excellence and service to the diverse communities it serves. With a faculty and staff of more than 2,000, the College serves more than 68,000 students annually.
Challenge
Recent engagement data surfaced indicating managers and leaders were feeling overworked and had a sense that the organization was executing too many initiatives at once. This feeling led to expanded work hours, burnout, and a sense of being stretched so thin that quality of service was at risk.
Solution
The organization's senior team chose Genesis to assist them in addressing their initiative overload problem. We began by conducting interviews of senior team members to bring to light the team's strengths and areas of opportunity in vetting initiatives. We then partnered with internal leaders to gather the full list of initiatives, which totalled over 500 projects. Project owners were given an Initiative Evaluation Template and the senior team used their completed evaluations in a facilitated project review and prioritization process. Out of that review, it became apparent that initiative owners had not been consistently required to track and report on project-related costs, staffing implications, and outcomes. The team realized that a more robust approach was needed across the organization to ensure initiative's were properly vetted prior to being approved for funding, based on whether they delivered strategic business outcomes aligned with organizational priorities. The review also led to significant cost savings, elimination of duplicate projects, and identification of successful initiatives for additional support and funding. The executive team also established that new and existing initiatives would be reviewed on an annual basis using the process Genesis helped them create and implement to enable them to set higher standards for tracking and delivering on initiative commitments. In summary, Genesis helped the College reduce the volume of initiatives, be better stewards of their resources, heighten their awareness of current initiatives, and elevate the impact of future initiatives.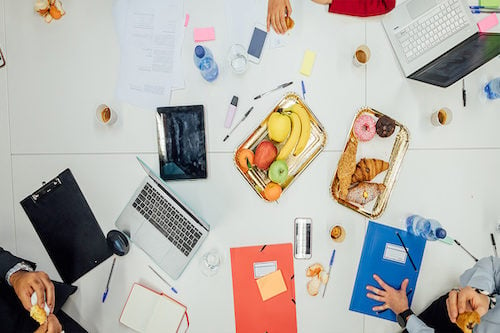 HARVARD BUSINESS REVIEW ARTICLE
In "When Do We Really Need Face-to-Face Interactions" (Harvard Business Review, January 2021), Michael Watkins and his IMD colleague Robert Hooijberg argue that while our blended future is still distant, companies will need to start considering what warrants face-to-face interaction and how to make the most of those precious opportunities.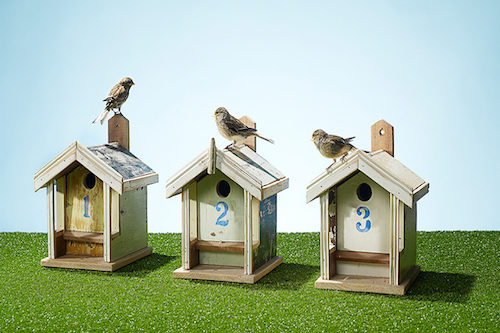 HARVARD BUSINESS REVIEW ARTICLE
In "Onboarding a New Leader – Remotely" (Harvard Business Review, May 2020), Michael Watkins shares recent research revealing that companies are still hiring at near-to-pre-crisis rates, but lack virtual onboarding systems to do this successfully. Follow his guidelines to successfully navigate your Virtual First 90 Days.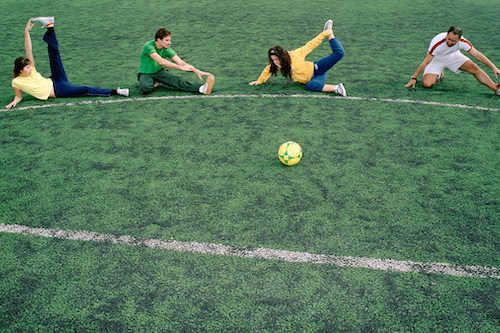 HARVARD BUSINESS REVIEW ARTICLE
In "Are You Ready to be Coached" (Harvard Business Review, October 2020), Genesis Leadership Consultant Brenda Steinberg identifies seven core characteristics that differentiate leaders who evolve through coaching from those who don't. Which one are you?
WHY PARTNER WITH US
We provide customized and standard talent management solutions for leaders, teams and organizations.
Our global network of consultants is exclusively trained in our proven methodology and bring a minimum of ten years of practical experience in leadership development at Fortune 500 companies.
We rely on and value enduring client relationships built on trust.